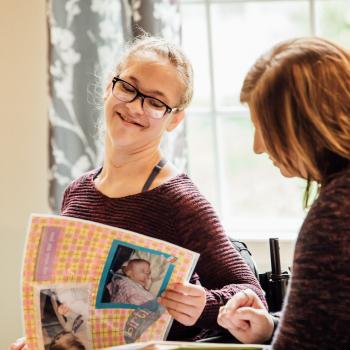 Born: 2005
Diagnosis: Spina bifida with Hydrocephalus 
Services: V

esicostomy, cecostomy, meatus catheterization, wheelchair and Hoyer lift
Rylie was admitted in April, 2005. She was born with spina bifida and hydrocephalus. She has a VP shunt and spinal rods for stability.
Rylie utilizes a gait trainer at school to help her walk, otherwise she's wheelchair bound. She is verbal, and loves to laugh and have fun. Rylie will celebrate her 14th birthday in the spring despite doctors prediction of not living past utero. 
I wouldn't have been able to finish school the way I wanted, I wouldn't even be working right now if we didn't have the nursing staff here taking care of Riley.